Expert Roof Replacement Company in Trumbull, Shelton & throughout CT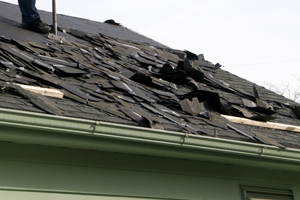 The best choice in the long-run. Replacing your roof may an investment now, but you'll love the long-term benefits.
The Design EyeQ® Visualization Tool allows you to experiment with different roofing options to create your "dream home look" before you make a purchase.
A roof replacement can be a daunting task for any homeowner, which is why the expert contractors at Brown Roofing Company, Inc. will do their best to make the process as easy as possible. Our roof replacement services will provide your home with a beautiful and strong roof that will last for years to come. Our excellent variety of roofing materials allow us to handle any sized project.
With time, all roofs eventually wear down and require a replacement. This is an inevitability even with the best type of material or if it was properly maintained. Of course, you don't want to rush into a replacement, which is why we conduct thorough roof inspections to determine whether repair or replacement is the best option for your home.
If you've noticed the signs that your roof is in need of a replacement, give our talented contractors a call at 1-844-385-9313 or click below today. We offer free estimates on the cost of all our work! We cover Shelton, Trumbull, Newtown, Beacon Falls, and the surrounding area!
Before and After
Before

After

Brown Roofing removed the old wood shake on this Greenwich, CT home and installed new

Before

After

Roof Replacement in Old Greenwich Ct

Before

After

Full roof replacement in Old Greenwich, CT.

Before

After

We replaced a window to this Stamford, CT house, as well as installed a new roof with a new metal flashing.

Before

After

Replaced this roof in New Canaan with a GAF lifetime shingle

Before

After

These clients in Ridgefield wanted to replace their old damaged roof with something that was extremely durable. Our crew quickly removed the old roof on this warehouse and installed a completely new rubber roof. The clients already have noticed a difference in the quality of their new roof and now can rest easy that they will not have to deal with any leaks in the future!

Before

After

We completely removed the old shingles of this Westport home and replaced them with GAF Timberline Lifetime Shingles.

Before

After

Installed new shingle style roof on this Westport, CT home.

Before

After

Installed all new roofing system
Reasons you need a new roof install
If you want to improve your home's durability and appearance, the best and fastest way is by replacing your roof. There are many reasons why it may be time to get a new roof but the most obvious one is wear and tear on the current one. It is only a matter of time before any roof needs a replacement, and if you see missing or broken sections of shingles or tiles, leaks or light coming through, damaged flashing, or other problems, a quick roof repair may not be enough. To make sure you are taking the best course of action, have your roof inspected. It is also smart to do this if it's past warranty or looks worn out. The expert roofing contractors at Brown Roofing Company, Inc. can help you determine exactly what your roof needs.
Storm damage is another usual reason for a roof replacement. There aren't enough precautions that can protect a home against the most severe weather. Unfortunately, many homes are affected by natural events like high winds, hail, and falling trees. If your home has suffered any type of storm damage, we can help! Our professional roofers can quickly and effectively return your home to normal and keep the inside dry and protected by installing the durable new roof at a reasonable cost.
While damages are the most common reason for a new roof, there are other reasons as well. Many homeowners choose to replace their roof simply for the aesthetic value. Installing a new roof can completely change the look of a home. If you are re-painting or re-siding your home, adding a new roof to the process can make your entire house look brand new! A new roof will increase the curb appeal and property value, making it a very beneficial home improvement project.
Products
TruDefinition Duration Shingles: Engineered with the innovated SureNail technology, these shingles have a 10 year algae resistance and can withhold winds up to 130 MPH. These lifetime warrantied shingles will provide a bold & lively contrast for any home.
Oakridge shingles: This line of laminated shingles also offers a 10 year algae resistance with a lifetime warranty. This collection is filled various artisan colors as well as excellent roof protection.
Roofing Shingles
GAF offers three distinct levels of shingle quality and protection, plus a remarkably affordable slate shingle option. We'll help you select the one that is right for your home's design and location.
Three-Tab (3-Tab) Shingles
Affordable basic protection for projects on a limited budget.
Timberline® Lifetime Shingles
Protect and beautify your home with Timberline®, North America's #1-selling shingles. Timberline® shingles now have a lifetime limited warranty!
Designer Lifetime Shingles
Beautiful, stylish, and exceptionally durable, Designer Lifetime shingles will make your home the envy of the neighborhood!
The best roofing material makes all the difference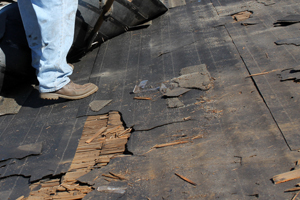 A solution for every situation. Even if severe weather forced you into a roof replacement, we can provide a fast, effective solution.
There are a wide variety of roofing materials available to homeowners, and each comes with its own benefits. Choosing the best one to match the design of your home and neighborhood while staying within weather restrictions and budget is important. Our available roofing materials include:
Asphalt shingles
Wood shakes & shingles
Metal roofing
Flat and rubber roofing
Get a free roof replacement cost estimate!
At Brown Roofing Company, Inc., we understand that it can be difficult to know what steps to take when considering a roof replacement. We will work with you every step of the way to ensure that you are getting exactly what you want and need.
It doesn't matter what your motivation or needs are -- we always provide high-quality roofing solutions that will last for years to come. Call our experienced roofing contractors today to get started with a free roofing cost estimate! We proudly serve in Beacon Falls, Woodbridge, Stamford, Norwalk, Naugatuck, Thomaston, Darien, and throughout the surrounding areas.