Fast, Effective Roof Repair in Trumbull, Shelton, Newtown, Beacon Falls and nearby Connecticut
Preserve the integrity of your roof with expert roof repair services in Western Connecticut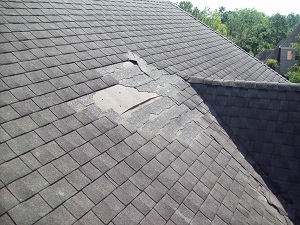 Back to normal. Our expert roof repair services will keep your home safe and dry.
Your roof is what protects your home from the elements, which is why it's essential to ensure it remains in good condition. There are a number of outside forces that can damage your roof and lessen its integrity, potentially even causing the need for full replacement.
Luckily, the experienced roofing contractors at Brown Roofing Company, Inc. are here to help you if you have any roof repair needs. Whether you have a minor roof leak, major storm damage, or anything in between, we have the quality materials and skilled craftsmanship you need to get your roof restored to working condition quickly and effectively.
If you have any roof repair needs in Shelton, Trumbull, Newtown or the nearby areas, call us today or click below to get a free estimate!
Customer Reviews
"These guys are thorough, respectful of my property and eager to please..."

By Daniel L.
Beacon Falls, CT

"Very good company very professional and great workmanship."

By Karen S.
Bethlehem, CT

"It was a pleasure working with Ed and his crew. Everything runs like..."

By Jasus P.
Naugatuck, CT

"The skill of the workers showed their pride in a job well done"

By Lorrie V.
Naugatuck, CT

"You guys came through for my mom...You're the best!!"

By SEBASTIAN A.
NAUGATUCK, CT

"always first one to call for service"
Products
TruDefinition Duration Shingles: Engineered with the innovated SureNail technology, these shingles have a 10 year algae resistance and can withhold winds up to 130 MPH. These lifetime warrantied shingles will provide a bold & lively contrast for any home.
Oakridge shingles: This line of laminated shingles also offers a 10 year algae resistance with a lifetime warranty. This collection is filled various artisan colors as well as excellent roof protection.
Roofing Shingles
GAF offers three distinct levels of shingle quality and protection, plus a remarkably affordable slate shingle option. We'll help you select the one that is right for your home's design and location.
Three-Tab (3-Tab) Shingles
Affordable basic protection for projects on a limited budget.
Timberline® Lifetime Shingles
Protect and beautify your home with Timberline®, North America's #1-selling shingles. Timberline® shingles now have a lifetime limited warranty!
Designer Lifetime Shingles
Beautiful, stylish, and exceptionally durable, Designer Lifetime shingles will make your home the envy of the neighborhood!
Traditional Styles Slate Roofing with a Modern Touch!
GAF TruSlate™ Roofing is the best option for those who are looking for a strong, dependable slate roof that will give their home a boost of curb appeal.
TruSlate features include:
Proper maintenance protects your roof
The best way to preserve the life of your roof is through consistent maintenance and by making spot repairs as necessary. By monitoring the condition of your roof, you can help prevent small issues -- such as a few damaged shingles -- from turning into a big one, like a major leak. When you call us for roof repairs, we'll not only ensure that your roof is in good working condition, but we will check flashing, skylights, and gutters to ensure that there aren't any problems.
Of course, even the most well maintained roofs can still be subjected to damage from severe weather. Even if you don't see significant damage, it's a good idea to get your roof inspected after any major storm. This helps to ensure that everything is in order and you don't need major repairs or full roof replacement.
Repairs for every roofing problem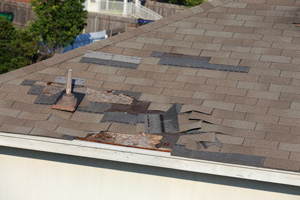 Protect your roof. Don't wait until a small problem becomes expensive damage.
No matter what roofing problem you have in your home, we have you covered. Our roof repair services include:
Repair of damaged shingles or other roofing materials
Roof leak repair
Wind, hail, and other storm related damage
Wood rot repair
Emergency services
Our expert technicians will provide you with a thorough roof inspection to identify any roofing problems you have, then work with you to find the ideal solution for your home.
Ensure the quality of your roof with your local roofing contractor
Don't take any chances with the condition of your roof. The experienced professionals at Brown Roofing Company, Inc. can handle all your roof repair and maintenance needs with fast, effective service and high quality products and workmanship.
We offer free estimates on all our work, so don't hesitate to call us for all your roofing needs in Newtown, Shelton, Trumbull, Seymour, Woodbridge, Beacon Falls, Naugatuck, Milford, Oxford, Norwalk and throughout the surrounding areas.