Shingle Roofing Installs in Newtown, Shelton, Trumbull, Beacon Falls
Residential shingle roof options and services in Connecticut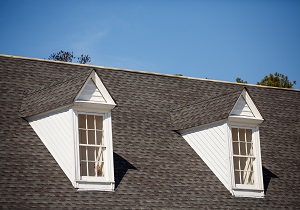 The preferred choice. Asphalt shingles are the most commonly used residential roofing material.
After making the decision to get a roof replacement, the next challenge that homeowners face is deciding what type of roofing material they want for their home. Modern technology has continuously evolved the roofing industry and led to the development of new materials to choose from. It can be overwhelming to decide what the best option for your home is, which is why Brown Roofing Company, Inc. is here to help.
Shingle roofing is the most common and popular type of roofing, but there are several different options even within this category. Asphalt (also known as composite) and wood are the traditional materials in this category.
We high-quality quality products that will give your home a beautiful and durable roof no matter what material you choose. Call us today or click below to learn more about these roofing materials and get a free estimate on roof replacement!
Asphalt Shingles
Asphalt shingles are the most common and popular residential roofing material, as they offer excellent versatility, durability, and affordability. Modern asphalt shingles are a composite material that includes a fiberglass reinforcement to prevent tearing. Asphalt shingles are offered in three tab and architectural styles, each of which has some advantages:
Three tab shingles
Consistent shingle size
Less weight than architectural shingles
Lower cost
Architectural shingles
Various sizes and shapes create a dimensional appearance
Thicker shingles are more durable
Generally help improve property value
As an added benefit, roof repair can be handled relatively easily with asphalt shingles. The roofing pros at Brown Roofing Company, Inc. can help you decide what type of asphalt shingles are the best fit for your home depending on your needs and budget.
Wood Shingles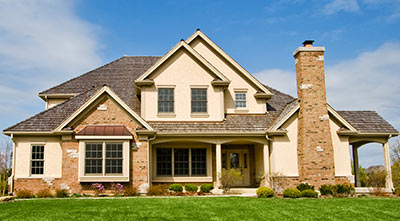 Unmatched beauty. Although there are some maintenance challenges, it's hard to beat the appearance of wood shingles.
Wood is another common material for residential shingled roofs. Wood shingles have a beautiful finished appearance and generally provide very good durability. Wood shingles are cut with a saw and have a consistent thickness and shape, while wood shakes are split and are usually thicker and rougher. Either option can be used depending on the look you want to achieve and the style of your home.
While wood shingles and shakes are a great roofing material, there are a couple drawbacks. These roofs can be expensive to install, and they will require more maintenance than an asphalt shingle roof. However, the benefits of wood shingles still make them a popular choice -- especially for historic homes.
Get expert roofing services in Connecticut

Customer Reviews

By Jess R.
Old Greenwich, CT

By Peter D.
Danbury, CT

By Steve
Trumbull, CT

By Donna B.
Stratford, CT

"He is great very accommodating and explains all details with the job."

By Kosta
Sandy Hook, CT

"The crew handled everything with extreme care."

By Paul K.
Milford, CT

By Theodore G.
Shelton, CT

"He's great guy to work with. I'm totally happy with the work his men did."

By Dorothy B.
Shelton, CT

By Leslie A.
Southbury, CT

"WOW they were great. Working around when we had to leave for work; job completed very quickly. Very hard working team!"

By Robert M.
Southbury, CT

"I have been using Brown's Roofing exclusively for all of my jobs for years. The owner, Ed Brown's knowledge and expertise in the..."

By Mike C.
Ansonia, CT

"Ed was great and answered any questions I had promptly. Ed ensured that the finished product was perfect A+ experience"

By ERICA R.
SEYMOUR, CT

"The quote from Brown was in the middle price range of quotes received. However, the pride in workmanship was very obvious when..."

By Rachel O.
Seymour, CT

"A family member recently had their roof done by Brown and came highly recommended. We would absolutely recommend Brown roofing,..."

By Hayley J.
Seymour, CT

"I've known Ed for an extremely long time. Choosing Brown Roofing was a fantastic decision!"

By Kent R.
Seymour, CT

"Start to finish, top shelf!"
Choosing the right roofing material is essential if you are considering replacing your roof, and we can help you find the best option for your home. We provide high-quality materials and expert installation, and you can count on receiving a beautiful, durable roof.
Call us today to get started with a free estimate in Stamford, Woodbridge, Beacon Falls, Naugatuck, Thomaston, Darien, Norwalk and the nearby areas!