Siding Contractor in Trumbull, Shelton & throughout CT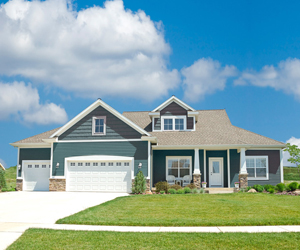 The right material, the right benefits. Every siding material offers different benefits, but we can help you choose the best option.
New siding installation is a great way to improve the beauty and durability of your home's exterior. Brown Roofing Company, Inc. installs siding products from leading manufacturers, offered in a wide variety of colors and styles to match the architectural style of your home. No matter what type of siding you choose, the products we offer will provide durability, excellent value, and a beautiful home exterior.
In addition to siding, we can help you select shingles and accent & trim colors to create a unique, unified look.
For quality siding and expert installation, call us at 1-844-385-9313 or click below to request a free siding installation cost estimate today!
High-quality siding that combines beauty & durability

Vinyl Siding
Are you looking for a very affordable, easy to maintain siding option? Like many homeowners, you might find vinyl siding the perfect option. Vinyl siding:
Delivers durability & resistance to extreme weather
Gives the look of wood siding without the cost or maintenance
Won't split, peel, or rot
Is resistant to fading
Never needs to be painted, stained, or scraped
Boasts a wide range of colors & textures to choose from
Get a free siding replacement cost estimate today!
All of our siding options allow you to customize the appearance of your home's exterior. After reviewing all of our options, speak with one of our professionals during a free siding installation cost estimate to schedule a time that's convenient for you.
Brown Roofing Company, Inc. provides our professional siding services in Trumbull, Shelton, Newtown, Woodbridge, Beacon Falls, Norwalk, Stamford, Thomaston, Darien, Naugatuck, and the surrounding areas in Connecticut.